No matter what job we do, many of us feel that the monotonous routine of work from Monday to Friday takes a toll on our bodies both physically and mentally. If you are really looking for a break from this daily grind, a weekend getaway is a fantastic solution. Going on a small trip during the weekends will leave you completely refreshed and energized before returning to work. If you live in Calicut city, you are indeed blessed with a variety of options to choose from. Calicut has umpteen number of tourist destinations but here are a few handpicked destinations which serve as weekend getaways from this city, for you. Here is the list of some amazing places to visit in Calicut during weekends.
Kalpetta
Located 72 kilometers from Kozhikode on the Kozhikode-Mysore Highway (NH 766), Kalpetta is located in Wayanad district of Kerala. Enveloped by dense coffee and tea plantations, and mountains, this town lies at an altitude of 780 meters above sea-level. Kalpetta is the focal point of tourism in Wayanad. It is also a stronghold of Jainism since many Jains had migrated to this place from Karnataka and this gives it a unique culture.
It also has the distinction of being the first place in Wayanad to have witnessed the Indian Independence Movement. The ancient temple of Vishnu-Tirunelli temple, Chembra peak, Karapuzha Dam, Kanthanpara WaterFalls, MeenMutty Falls and Banasura hills are the tourist attractions in Kalpetta. It is an ideal spot for trekking.
Nilambur
Nilambur is home to the world's oldest teak plantations and is located in Malappuram district at a distance of 61 kilometers from Calicut. Situated on the banks of the Chaliyar River and close to the Nilgiri ranges, Nilambur has a strong footprint of the British Colonial Period. Nilambur houses the world's first teak museum which reveals information about the history, culture, science and aesthetic detail about teak wood. Conolly's Plot- the world's oldest teak plantations, Bengalavu Kunnu- a bungalow built by the forest services are two attractions for tourists from the British era. Elambalai Hills, Adyanpara Waterfalls, Nilambur Kovilakam are a few other important must-visit sites. Nedumkayam, located 18 kilometers from Nilambur has rainforests spread over an area of 2.3 hectares and houses an old guest house built during the British Administration.
Sulthn Batheri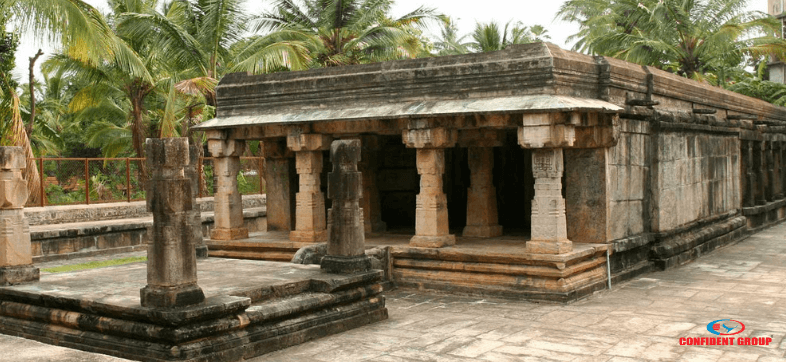 The historical city of Sulthan Batheri is the largest city in Wayanad district and is located around 68 kilometers from Calicut. With its prehistoric caves, gushing waterfalls and jungle trails, the city is famous for its tourism and commercial activities. It is said that the city got its name when the erstwhile ruler from Mysore, Tipu Sultan invaded the region and used the Jain temple at Bathery as an artillery battery. Edakkal caves, Ambukuthu Mala, Phantom Rock, and Ambalavayal Heritage Museum are a few of the tourist spots in this peaceful town bordering Karnataka and Tamil Nadu.
Payyoli Beach
It is one of the most sought-after beaches in Calicut at a distance of 40 kilometers from the city. The long sandy beaches with its calm waters and groves of swaying coconut palms attract many swimmers and those interested in water sports. Hordes of the endangered species of Olive Ridley Turtles lay their eggs on the shores of this beautiful beach. Thikkodi lighthouse which was built from the remains of a shipwreck is a prime attraction here. The beach overlooks the VelliyamKallu Rock, the area around which is a favorite haunt of migratory birds. The beach is also lined with numerous shops serving tasty snacks. Thus it is a perfect place to spend a weekend with your family.
Ponnani
Located at a distance of 75 kilometers from Calicut, Ponnani is a great option for a weekend getaway from the city. It lies in Malappuram district and was once a significant Muslim trade center during the medieval times under the regime of Zamorins. Situated at the estuary of Bharatpuzha and bounded by the Arabian Sea and a series of brackish lagoons, the port town is one of the prominent fishing harbors in Kerala. Valiya Juma Masjid is a mosque that attracts tourists from far off places with its distinct traditional Kerala Style Architecture. The 600-year-old mosque is a prime center of Islamic learning and was once called 'Little Mecca of Malabar'.Thrikkavu temple, Navamukunda temple of Lord Vishnu, Biyyam Kayal Backwaters are a few of the many interesting stopovers for sightseeing in Ponnani.
Are you planning to settle down in the city of Calicut and enjoy the tourist destinations it has to offer? If you are looking to buy a flat in Calicut, Kuttooli, Methottuthazham and the area near Farooq College are some of the best locations to own a flat.