FLATS IN KAZHAKOOTAM
Give a Luxariuous Address to Your Dream Home from the Best Builders in Kazhakootam
RERA REG NO : K-RERA/PRJ/018/2020
Ongoing
Confident Crown
Near Kazhakootam, Trivandrum
RERA REG NO : K-RERA/PRJ/018/2020
Sainik School - 1.6 KM
Technopark - 2.9 KM
Technocity - 2.9 KM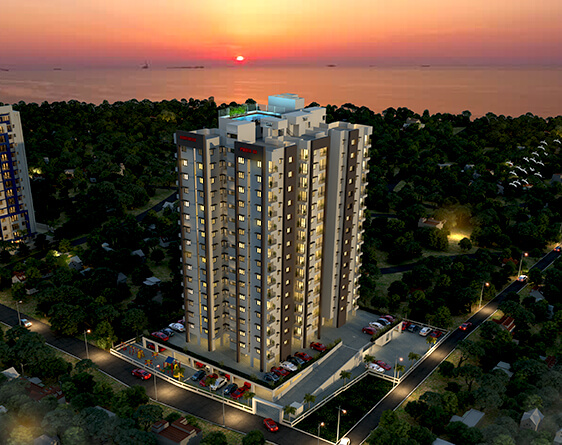 RERA REG NO : K-RERA-PRJ-174-2020
Ongoing
935 - 1315 Sq.Ft.
---
2/3 BHK
Main NH - 1 KM
Technopark - 2 KM
Lulu Mall - 10 Mins Drive
RERA REG NO : K-RERA/PRJ/106/2020
Sold Out
Karyavattom University - 2.50 KM
Technopark, International Stadium - 10 Mins Drive
Easy Access To NH, Bypass And MC Road
Kazhakootam is one of the most rapidly changing localities of Trivandrum, making it the most sought after residential hub with easy access to excellent infrastructures, civic amenities and access to everyday essentials. Kazhakootam has entered the fast lanes of urban growth with the reputed IT firms, educational institutions, healthcare facilities, entertainment centres, and a by-pass road to Kovalam.The Kazhakootam city owns one of the largest employment hubs in south India with Technopark, Infosys Campus, UST Global Campus, Technocity etc. The location has several reputed educational institutes like the University of Kerala, Sainik School, Aspirin Plant, Lakshmi Bai National College of Physical Education, Karyavattom Government College, Private engineering colleges etc that make it more desirable for a homeowner. Technopark is one of the world's greenest Technopolis, with more than 410 companies employing more than 60000 IT professionals. Also, the recent addition of Greenfield stadium has accelerated the development, completely changing the face of the city. In the past 10-15 years, this locality has seen a price hike of around 400%. This city has enough momentum to beat any capital value compared to any other localities in Trivandrum, due to the influx of IT professionals, the demand for homes is forever on the rise in the city.
Happy & Confident Customers
number of rera registered projects in kerala
Projects launched In Kerala
UNITS HAND-OVER IN THE YEAR 2020-2021