So finally, you have decided to take the plunge and buy a home of your own. You are both excited and nervous at the same time. Buying a home often evokes mixed feelings in people. While it gives you a sense of accomplishment, you have the onerous task of choosing the right property and arranging the finances. The flood of options today has only complicated the decision-making process. The feeling of buyer's remorse can be quite strong with a big-ticket property purchase.
A possible way out of this dilemma could be to look for a home that suits the needs & tastes of your family. Women, in particular, may have a different perspective and look at property buying from a distinct angle. Off late, there has been a steady rise in the number of successful & financially independent women buying their own properties. A cozy home in a gated community can be the perfect abode for married women who want to smoothly straddle their professional & personal lives.
Choosing to Live in a Gated Community
Once you decide on buying a home, you start deliberating on how your dream home should be. Should you buy a readymade flat/apartment? Is it better to buy a vacant plot of land and then construct a house? How would life be in that uber-luxurious gated community project that my friend was going gaga over? While budget is indeed a decisive factor, living in a gated community can tick all the boxes if you can loosen your purse strings. It provides you with the perfect blend of safety, luxury, and high-return prospects that individual homes cannot deliver.
Advantages of a Gated Community to Women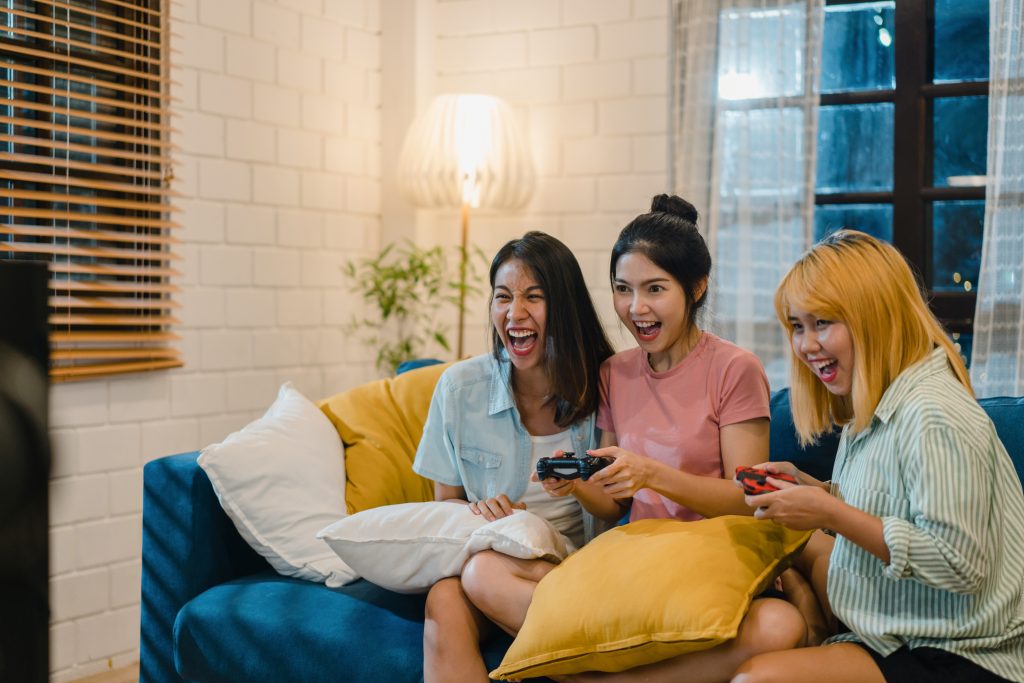 A gated community is a residential community that is bound by strong walls & fences. Access to the community is controlled strictly and closed to the general public. This gives the residents of the community a feeling of security & exclusivity that is typically not available in other types of residential properties.
Due to its unique design, a gated community can offer several advantages to young married women. These benefits are listed as under:
#1: High Safety & Security
This is probably the most important feature and benefit of a gated community project. It is guarded around the clock by a team of highly trained security staff. Entry is strictly prohibited to the general public, and traffic movement is restricted. High-tech surveillance systems are installed to monitor internal activities and prevent theft, robberies, and mishaps. With rising incidences of crime against women, their security aspect carries a huge premium.
#2: Convenient Location
Builders take great pains in choosing the right location for their premium residential projects. A good gated community complex is often situated in close proximity to workplaces, shopping centers, schools, and entertainment zones. This convenience is highly beneficial to work women who are always short of time due to their multiple responsibilities. Saving an hour of commute twice a day can provide them with a huge sense of relief & comfort.
#3: Safeguards Privacy
Women who buy a home in a gated enclave can enjoy their privacy every minute of the day. No more dealing with nosy neighbors and irritating salesmen who disturb you. The residents respect each other's time & privacy and do not suddenly land at your place. You can be sure that no stranger arrives at your door within a gated community.
#4: Amenities & Facilities
Life within a gated community comes with a great set of perks & privileges for the modern woman. Services like special gyms, pools, spa & beauty salons, movie theaters, sports arenas, and shopping centers are set up right within the residential complex. You need not scout for these facilities outside at different places, and they are all available at one place nearby your home.
#5: Community Living
Gated communities offer a great social life that can foster deep bonding & friendship among the residents. Private parties, weekend get-togethers, and festivals are grandly celebrated within the enclave. As people of the same social status come together, it can also pave the way for excellent business and networking opportunities for women entrepreneurs. There is never a dull moment, and help is just a call away in a gated community.
#6: Good Financial Investment
Women are increasingly taking charge of their personal finances. A property in a gated community can be a solid investment that can reap rich dividends in the future. Not many projects are launched in this housing category. Demand for such homes will always outstrip the supply. Exclusivity carries its own premium in a populous country like India. Whether you want to lease your property or sell it, you can always expect handsome returns on your investment.
Tips for Buying a Home in a Gated Community
Buying a home in a nice gated community replete with all facilities is indeed a wise decision. But there are a few aspects that you need to consider before you sign the papers.
1. Invest only with reputed builders with a distinguished track record in developing gated communities. Please visit their past projects and talk to the residents.
2. Three things matter in real estate – location, location, and location. Choose a project that is situated in a good location with high growth potential.
3. Check and confirm whether all statutory approvals for the project are in place. Get all the property documents verified by a lawyer specializing in real estate.
4. Take proper stock of your finances. Property is a big-ticket investment, and your financial stability is an important prerequisite.
Conclusion
Women accord the highest priority to their safety and the overall well-being of their families. An elegant home in a gated community perfectly fits the bill to provide a high-quality life to the modern, aspirational woman who seeks nothing but the best. As individual houses cannot offer this lifestyle, the gated community concept is ideal not only for women but for the entire family.