Buying property is considered one of the safest and fruitful investments. A good investment in real estate secures your funds and appreciation in the value of the property will enhance your investment. Not to forget, some properties yield manifold returns making real estate not only a sound investment but a profitable source of income. But sometimes, some people falter and make the wrong investments. This leads to a lot of financial difficulties and mental distraught. Below, we outline a few commonly made mistakes while investing in property.
1. Mismanaging funds
Buying property largely depends on the right management of funds. Having substantial savings is not the only factor that you need to consider before investing. Chalking out long term financial commitments, planning the short term needs of you and your family, taking into account the day to day expenditure is very important. Without understanding your needs, if you leap to invest all you have- you are sure to land in a financial fix. One has to plan their expenses, financial commitments and other financial liabilities before plunging into a deal to avoid ending up penniless and desperate with all your money stuck in a property when needed the most.
2. Lack of clear objectives:
It may be your dream investment, but if you do not have a realistic objective marked out- your funds might end up at the wrong place. Before you invest, list out the pros and cons of each option available, the objective of the investment, expected returns and other factors that will make your investment a sound one not just in the present but in the future too.
3. Lack of research:
While you might have enough help in picking the right property, it is still extremely important to do your own research. The amenities around, the growth of the area in which the property is located, the social fabric in which the property is nestled are just a few of the many factors that you have to keep in mind. From understanding the type of soil, the water table, the accessibility to the projected growth in the value of the property- the factors to be researched are diverse and one must personally look in to each of these factors to land the right deal.
4. Making an emotional investment: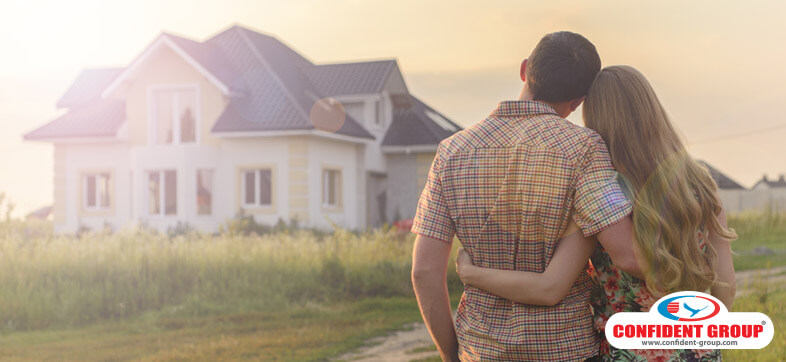 One of the most common errors made while investing in a property is making decisions based on emotions than logic. Blindly trusting someone, or just buying a property due to one of its features without analysing it completely is a blunder made often, but is best avoided. Guidance from well wishers or real estate agents shouldn't be the only determining factor. Nor should attachment to one feature, example- it's location, or size of the property etc be the only ruling factor. As an investment, the property should make for a good asset in the present and future and be equipped with the best of the facilities that one might need.
5. Litigations and paperwork:
Another mistake that is made most often is lack of research into the legal feasibility of your investment. It is extremely important that the property you buy is free from any litigations and one should take the help of legal advisors to verify the authenticity of the paperwork. It is not only important to clear the property of earlier litigations or any legal flaws, but one should take utmost care to file all the proceedings of his purchase legally, draw deeds that are not flawed or allow forgery, duplicity and other complications.
Often some of us resort to buying properties that come at surprisingly low prices. This can be due to existing legal issues, ownership conflicts etc. Instead of embroiling oneself in such complications, it is better to research every small detail well before investing.
6. Underestimating costs and risks:
As mentioned in the point above, some people choose properties that may be legally unsafe assuming that they can handle the risk it comes with. What they fail to understand is that these things can sometimes take years and cause great mental and financial unrest.
Sometimes buying properties that may be highly dilapidated, or in a bad shape can lead to lot of expenditure that you may not have anticipated. This takes us back to managing your funds, as one should prepare themselves for unforeseen expenditure as such instead of being stuck in a financial fix.
7. Being in a rush or not at all:
"Make hay while the sun shines" a saying that holds well here. Make sure that you grab the deal at the right time. Being in a rush and buying without research is a terrible idea, but delaying too much and dragging the process on for unhealthy amount of time is also a bad idea. Be prompt and diligent in your research about the property, sort out your funds and once everything is clear- make the deal immediately.
8. Getting the right funding:
There are enough options and more to get financial help if needed. But not all of them are authentic. So do your research thoroughly before zeroing in on the agency you want to work with. Exorbitant interest rates, questionable terms and conditions are some of the loopholes one might fall into. Yet again, research is the key. Analysing the market and comparing different agencies is the best way to not land into trouble.
These are some of the key factors that you must keep in mind while investing in property. The mistakes listed above are commonly committed and one should try to keep themselves away from such blunders. Keep in mind that you have to research and ensure that any investment you make is free of any liabilities and prevent being entangled in legal issues or in any kind of financial soup.
Hope you found this blog helpful. If you are searching for the perfect home for you and your family, then do get in touch with one of our expert property advisors. Our advisors will help devise the perfect home buying experience tailored to your needs.