Buying a home is a significant milestone in everyone's life. And when you're in search of one, you just don't want to go home. There is ample research that goes into buying a home. And one of the most important questions you should ask yourself is, how to check the credibility of a builder. One of the most crucial factors to consider is choosing a reputed or credible builder in the ever-booming real estate Industry. The real estate industry is home to many good players today and what they offer are potential investments that will benefit the homebuyers in the long run. Every homebuyer has specifics in their mind while buying a home, like the budget, amenities, features, and so on, a builder will cater to all these needs ensuring you own the best home.
How to Check the Credibility of a Builder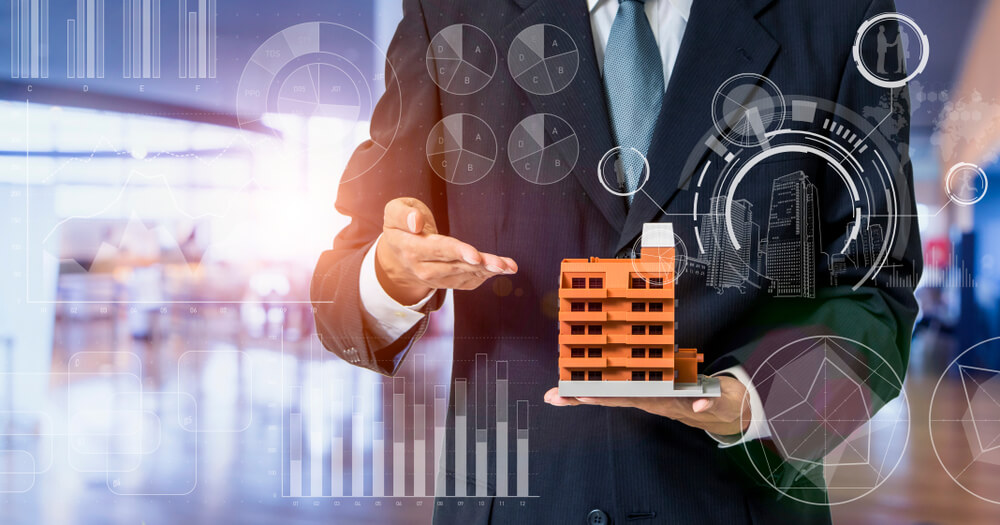 It doesn't need a mention as the kind of financial investment that goes into buying a home is huge. So it's important to check the builder's credibility in the home-buying journey. The competition gets tougher and tougher day by day in the real estate industry as many reputed builders are coming up with projects that align with the latest trends in architecture and designs. Amidst the competition, all you want is that your dream home should be constructed by a credible and reliable builder to ensure the highest quality, safety, and peace of mind.
So how to check the credibility of a Builder?
We will guide you through the essential steps to assess the credibility of a builder before making one of the most important investments of your life.
Research About their Reputation and Track Record
The first and foremost step is researching the builder's reputation and track record. As it's the era of digitalization you can get every possible information online, like company history, testimonials, ratings, awards & certifications as they can be a strong indicator of their credibility. A good reputable real estate company that has been in the real estate industry for a long time will be able to deliver on its promises and commitments.
Verify Their License and Credentials
Reputed builders must possess the necessary licenses and credentials to operate legally. You need to perform thorough research on the local building authority or government website to check builders credentials, see if he's registered and has all the permits. These valid licenses not only indicate legality but also imply that the builder follows specific quality and standards.
Visit the Builder's Office
Visit the builder's corporate office to get an in-depth understanding of the company and its service. By doing so you'll understand how they operate, the way they approach their customers, and how they add value to their potential home buyers. Not just that, when you visit their office, you can take a good look at the location and their contact number as well. This gives a better insight into the information of the homebuyers who have bought a property from the builder and their feedback.
Check Their Completed Projects
To get more information about the work of the builders visit their website and take a look at the projects they have worked on. If possible pay a visit to one of those properties as you'll get to assess their construction standards, durability, and their overall design. Pay attention to their architectural finishes, materials used, and the general condition of the building. This will paint you a clear picture of what to expect from the builder, allowing you to take a call on it.
Talk to Previous Customers
Another way to get better insights about the builder is by talking to the customers who have bought the property. They will be in a better position to tell you about the experience. The builder should be willing to provide references. You can ask about their satisfaction level, any issues faced during the construction, how are the grievances resolved, and their overall management. This step adds value to your home-buying journey as you will be able to make a better decision.
Identify the Red Flags
While researching the credibility of a builder, it is equally important to be vigilant and look out for any red flags that might indicate potential issues or untrustworthiness. Some of these include:
Poor Reviews and Complaints: Negative reviews, unresolved complaints, or a history of legal disputes with customers are red flags. Pay attention to patterns in feedback and customer experiences.
Frequent Delays and Project Abandonment: If there is a history of frequent delays in completing projects or instances where a builder abandoned a project altogether, it could indicate financial instability or unprofessional behavior.
Unsatisfactory Workmanship: Visiting their completed projects will reveal the quality of their work. Poor craftsmanship, substandard materials, or sloppy finishes are clear indications of an unreliable builder.
Investigate the Financial Stability
It's crucial to ensure that the builder is financially stable, as this directly impacts the project's completion and overall quality. Check their financial statements and inquire about their financial stability from reliable sources. A financially stable builder is less likely to abandon a project midway or compromise on construction quality due to financial constraints.
Conclusion
Every Project by a builder speaks their vision and mission and all this drives them to fulfilling the sole purpose, which is to build a dream home for many. The Confident Group being one of the trusted home builders has truly defined this purpose through their exclusive premium flats and apartments. With every project, they implement transparency by adhering to all legal procedures and possessing the necessary certificates for validation. With success thrumming in their veins, they have always built custom-made projects, ensuring every family gets to live and breathe a good quality of life.