The real estate business is blooming each day concerning the exponential growth in population and their ever-increasing demand. Businesses work on the principle of demand and supply, wherein both work proportionally. But the fulfillment of the people's ask would only be satisfied with resources that too at an affordable price. Within recent years the trend of real estate purchases has grossly shifted from houses to flats. People find it preferable to purchase a flat as it is less of a burden on their pocket and more convenient. The following article is in the context of supporting the same.
Some Of The Most Remarkable Advice When Purchasing An Apartment For Resale:
1) Valuation:
A helpful method for determining a property's current value is valuation. This helps you determine whether buying a resale property is a wise investment or not. Consider the following factors when performing property valuation for the resale apartment:
2) Builder/Developer Brand:
Before purchasing a resale apartment, it is generally advisable to research the builder or developer's track record. You can look at the developer's past work and the caliber of completed projects. Looking at several projects is the simplest way to find the information. Additionally, you may verify crucial details like their RERA registration and adherence to regulatory requirements.
3) Age Of The Property:
An older property should not be purchased. Older properties frequently require renovation and redevelopment, which raises the cost. The age of a residential unit is typically between 50 and 60 years old.
In light of this, you should buy a property that is between one and five years old and no older than ten years if you want to get a good investment deal.
4) Quality Of Construction:
So, the resale property checklist includes the following. 
Check the structural designs first. Think of efficacy and safety as the primary determining factors.
Verify the room measurements listed in the layout.
Verify the wall's thickness by the agreement's arrangement. Knocking on it and poking it will reveal its hollowness and concrete mixture.
Look for evenness, cracks, and drying in the paint.
Verify the restrooms, toilets, and other sanitary fixtures. Check the water flow and speed in the bathroom fixtures.
Check the locations of the supply lines for the various utilities, including gas, electricity, and water.
Verify the window and door alignment.
5) Locality and Infrastructure Development:
The neighborhood significantly impacts the property's overall ROI and price growth. Check the area's infrastructure development level before purchasing a resale home. The quality of living in the area is determined by a variety of factors, including transportation, energy, roads, water supply, and government services.
6) Connectivity:
The main factor influencing growth in the area is connected. The citizens' ease of life will be facilitated by efficient roads, rail, air transit, place of employment, schools, healthcare facilities, and entertainment venues.
7) Cost Involved:
The process of purchasing a resale apartment may involve additional expenses in addition to the actual selling price. Understanding every expense guarantees better cost tracking and estimates as the deal develops.
8) Stamp Duty and Registration Cost:
For a resale apartment, the stamp duty varies by location. The stamp duty charges, for instance, in Mumbai are 5% of the market value. Additionally, the registration fee equals 1% of the property's market value.
The property's market value, the kind of property (commercial or residential), and the jurisdiction (urban or rural region) are the three key variables that impact the stamp duty and registration fees.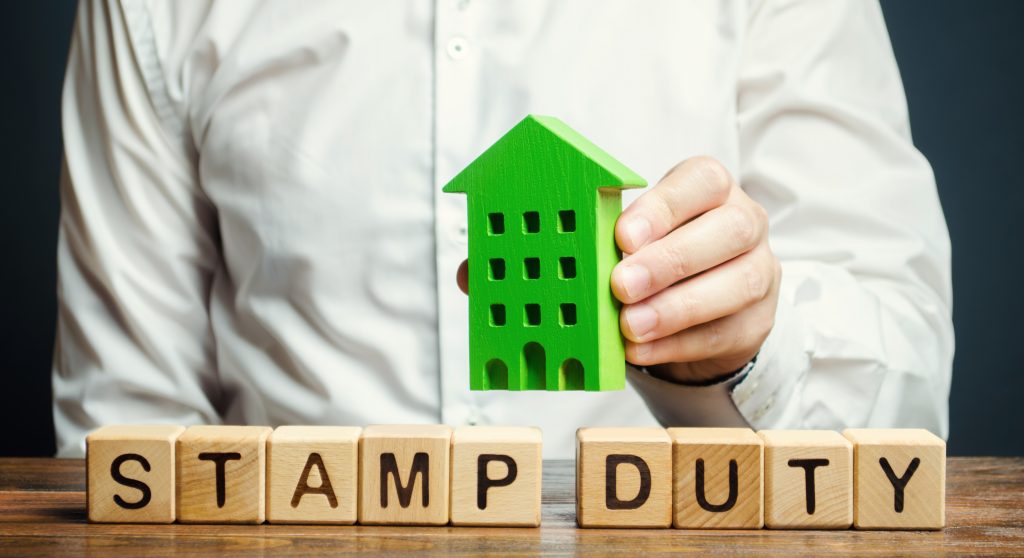 9) Utility Cost:
This price includes utility connection fees for gas, water, and electricity, as well as registration, deposits, and transfer fees. You can estimate these utility expenditures roughly when purchasing a resale apartment and add them to your overall budget if necessary. 
10) Repair and Renovation Expenses:
Renovation and refurbishing can get expensive. Therefore, a proper cost assessment is required before purchasing a secondhand home. Locate the areas that require repair and remodeling, and then include the amount in your total cost calculations.
11) Post-Occupation and Maintenance Cost:
Post-occupation costs include things like brokerage or consultation fees, club dues, amenity fees, etc. You should also take into account the cooperative society's set monthly maintenance fee. Verify that the previous owner's side has no outstanding maintenance obligations.
12) Safety & Security:
Extinguishers, smoke detectors, and water sprinkler systems are among the essential safety measures for residential properties. Additionally, plans should be in place to deal with natural disasters like earthquakes and excessive rain.
13) Amenities:
It is essential to decide the amenities you would require. A clubhouse, children's play area, etc., is a wise choice if you have a large family in addition to the kids. Additionally, confirm that there are excellent parking, power backup, and elevator amenities. 
14) Rental Potential:
What would I get if I rented this property? This is a good question to ask when purchasing a resale property. Because you'll have the freedom to move to another location in the future if the property has a high chance of being resold, in contrast, this asset will guarantee ongoing financial flow.
15) Future Resale Value:
Future regional growth and development, new infrastructure initiatives, and upcoming policy changes all affect the property's capital value.
16) Documents:
Here is a comprehensive list of the records to look over before purchasing a resale apartment:
Building Plan Approvals 
RERA Registration
Occupancy Certificate
Completion Certificate
Encumbrance Certificates
No Objection Certificates 
Possession Certificate
Tax Payment receipts
Home Loan Clearance Documents 
Title Deed
Sales Deed
Share Certificate
17) Terms And Conditions:
Terms and conditions often include the provisions for payment, property inspection, legal reviews, surveys, appraisals, and other ad hoc requirements that have been mutually agreed upon.
The buyer and the seller should pay attention to the terms and conditions. To prevent a disagreement in the latter stages, it should be clearly understood by both parties.
Conclusion:
Although finding a perfect shelter from a magnanimous array of options can be tedious enough, guidance matters. With channelization of your efforts in proper context, finding one can come in handy. The motto of this article is to successfully provide you with all amenities needed while you go on a hunt to find your cozy shelter. Where to buy? What to buy? And how to buy it? All such queries will be resolved under this same monologue. So before resurfacing your thoughts, give this a go for a more productive outcome.