Every individual dreams of leading an apartment lifestyle, where every need of yours is well taken care of. A home becomes truly home when all your needs are met making your life a lot more comfortable and convenient. In recent years, lifestyle apartments have become more than just a place to call home; they've evolved into vibrant communities with a wide range of lifestyle benefits. From bustling urban locations where convenience reigns supreme to tranquil suburban enclaves that offer a serene escape, apartments cater to a diverse array of individuals and families.
For those who love to breathe the city life, an apartment would be an apt choice. A like-minded community surrounds you, along with a management team that ensures excellent maintenance, a secure environment with promising features, recreational facilities, clubhouses, and more!
Benefits of Lifestyle Apartments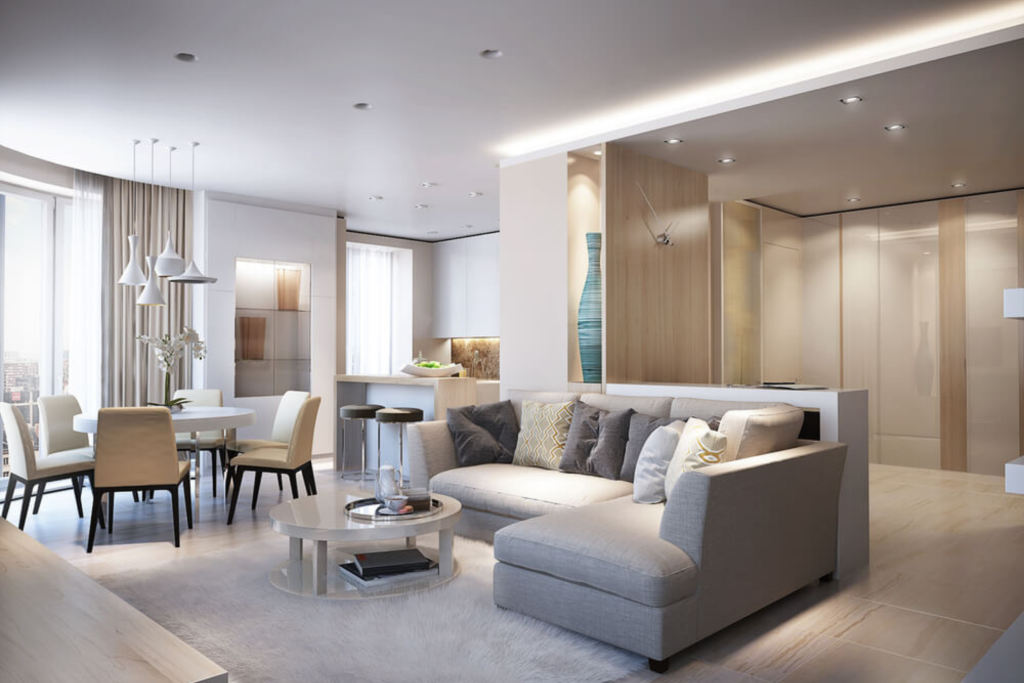 Your lifestyle and happiness may be greatly influenced by where you live. As a result, it's critical to explore why apartment life can be better for you than house living.
Let's take a look at the top 10 benefits of living in an apartment,
Access to Amenities
One of the top perks of living in lifestyle apartments is that you get to enjoy all the amenities that come along with it. This will improve the quality of life of the residents as all you need are at your fingertips. For instance, the Confident Sunflower in Kochi, a project by the Confident Group has so much to offer in terms of beautiful living spaces and premium amenities like 24-hour security, AC party hall, a car wash area, CCTV in 6 strategic points, games room, provision for intercom in common area and flats, kids play area, multipurpose gym, professional waste management system, rooftop swimming pool, and more!
Sustainability
When you shift to apartment life you become more sustainable with your choices. A small home will impact your shopping habits because you'll own less stuff and spend less money on things. Many modern apartments today are designed to be environmentally friendly and long-lasting. They provide great insulation and will lower your utility expenditures.
No Worry on Maintenance
One of the core benefits of living in an apartment is that you don't have to pay much heed to maintenance as it is well taken care of by the concerned management. You can get in touch with responsive contractors who can take care of specialized needs. Or if you have plumbing requirements to meet like a clogged sink, help is just a call away. Some best apartment complexes offer a 24/7 hotline.
The Feel of a Community
Who doesn't love a good neighborhood? Apartment living allows you to bond and develop relationships with the community. If you have children, they will almost certainly meet playmates immediately which will make them active and interactive. And you, too, may simply interact with your neighbors or contact them in an emergency.
Better Connectivity
Apartments provide convenient access to workplaces, healthcare facilities, and educational institutions, making travel significantly easier compared to villas, which are often situated farther from the city. Being surrounded by these key landmarks also enables you to provide better directions to friends or relatives seeking your home.
Security 24/7
Unlike most single-family homes, most apartment complexes come with 24/7 round-the-clock surveillance coverage. Plus, it's always good to have neighbors nearby who might catch any out-of-the-ordinary occurrences.
Affordable Choice
Apartments are significantly less expensive than large houses for many reasons. You will have only minimum maintenance expenditures. Building managers or associations are frequently in charge of repairs and maintenance, and this service is generally included in the rent or utilities. In certain circumstances, smaller flats are actually more expensive, therefore renting a larger apartment will provide you with more value for your money.
More Flexible
Renting an apartment provides more freedom than purchasing a property. Owning a house confines you to a single place from which you make life decisions. As a renter, you have the freedom to select where and how long you reside. There are several types of leases available that allow you to relocate from year to year or even month to month.
Ample Parking Space
Many houses have minimal parking space. On the other hand, apartments feature basements with specially designed, spacious parking lots to accommodate multiple cars. This avoids parking problems for residents and even guests.
Swimming Pools and Recreational Activities
Apartment life in India today is beyond residing in houses. They make your life a lot more relaxing and fun by introducing you to facilities like swimming pools, game rooms, and multipurpose gyms that will enhance your well-being.
Conclusion
We, at the Confident Group, bring you apartments with the highest quality craftsmanship, attention to detail, and dedication to provide you with an excellent living experience. With a strong and efficient team on board, we vow to provide you with living spaces that will increase your quality of life and experience moments that will last a lifetime.