The dynamics at play while deciding to purchase a new home are many. The location, budget, price range, offers from builders, home loan offers, down payment, under construction, or ready-to-move-in projects are some of the many choices you have to consider. However, the preference for selecting a home is inclined more towards ready-to-move-in housing projects nowadays. The reason for this choice made by home buyers could be due to several factors, and the most influential one has been the effects of the pandemic on the real estate market.
What Does a Ready-To-Move-In Home Mean?
When a real estate developer completes the construction process and even finishes all the interior furnishings of a house, that house is called a ready-to-move-in home. You can occupy the home immediately since everything is fitted, like bathroom fittings, woodwork, kitchen fittings, etc. The builder selling a ready-to-move-in home even has all the completed paperwork, like completion certificates, fitness certificates for occupancy and any other required documents.
Reasons for Home Buyers to Prefer Ready To Move In Homes
Knowing the reasons behind the decision of home buyers to purchase ready-to-move-in houses are as follows:
1) Multiple Choices:
There are two aspects to this benefit of a ready-to-move-in home choice. Firstly, the number of reality projects in India is mind-boggling, and your options are enormous. Whichever city you go to in the country, many under-construction buildings, completed apartment projects, and new upcoming housing projects are visible everywhere. Thus, you have the chance to choose the best ready-to-move-in housing project that suits you the most. The second aspect is that you can pick the best flat or home you like within the ready-to-move-in housing project.
2) Move In Swiftly:
Since this type of home is ready with all the fixtures and facilities needed to stay, you can move in swiftly with all your belongings. Unlike a home you purchase in an under-construction housing project, you don't need to keep waiting. It would be perfect if you opted for a ready-to-move-in home when you require a house for immediate occupation.
3) Save Rent Money:
When you are staying in a rented home and planning to buy your own house, choose a ready-to-move-in home. It will assist you in saving a lot of money on rent because the house is ready for moving in quickly. The property comes with all the necessary amenities you would want to have in a house for comfortable living. The amount you save by not having to pay any more rent can go towards the payment of the home loan EMI. This way, you even own an asset in your name that will increase in value in the future.
4) Less Risky:
This point is important because many people invest in housing projects that are still under construction since it costs a little less. However, the factor to consider here is that many builders of new projects are unable to finish the building on time or sometimes entirely stop the project due to several reasons. Therefore, a ready-to-move-in housing project is less risky as it is finished and all you need to do is ensure the paperwork is proper. Another point to note here is to choose the real estate builder wisely and, if possible, go for well-established brands to make a home purchase.
5) Check Out the Property Before Buying:
The best part of purchasing a ready-to-move-in home is that you can see everything before deciding to buy the property. You will see the completed house with all the fittings and amenities, especially if it is an apartment complex. Such apartment complexes even provide other facilities like shops, recreation centres, playgrounds and swimming pools. In addition, buying a home in a finished property gives you the confidence to invest and live there with your family.
6) Ensures Tax Benefits on Home Loans:
Most of the IT department's tax benefits are on completed houses, and a ready-to-move-in property assures this benefit. You can claim tax deductions from your monthly income when you take a home loan to purchase a house or flat. In addition, unlike under-construction buildings, a ready-to-move-in home allows you to claim tax benefits immediately after possession. These tax exemptions are available on both the principal home loan amount as well as the interest amount you pay. Thus, you will be able to save money on such a finished home project.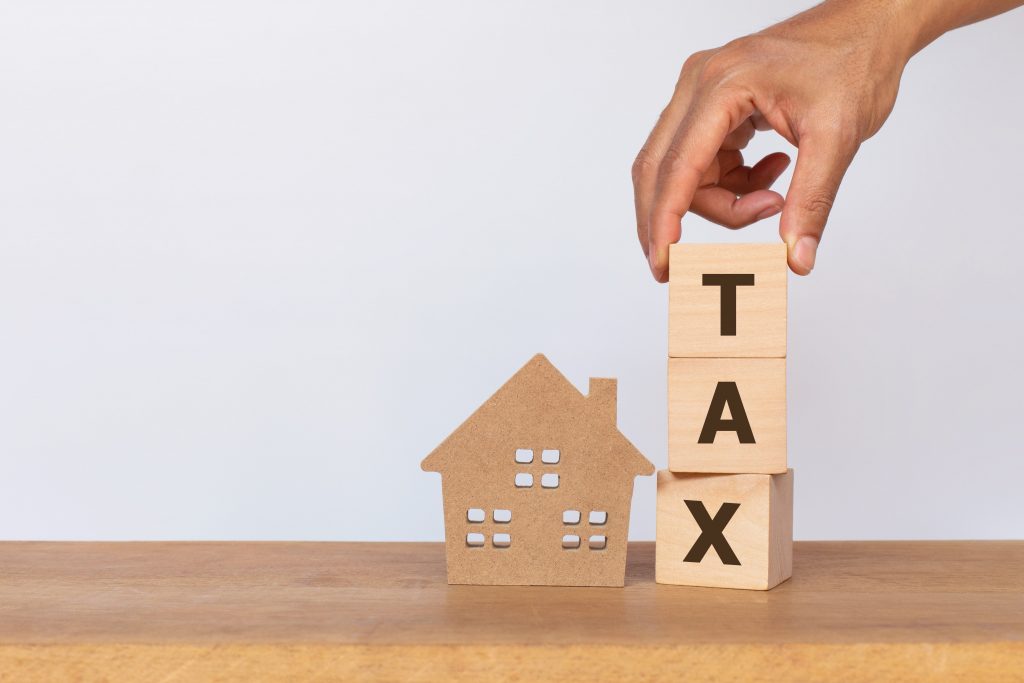 7) Ease of Documentation:
It is crucial that you do your verification process of all the land documentation before buying any property. The benefit of a ready-to-move-in-home project is that much of the documentation and paperwork is already in place, like the completion certificate and any other related certifications. The process of obtaining a home loan also becomes easier with a finished housing venture, as many required papers are already available.
8) GST Exemptions:
Ready-to-move properties do not require you to pay any GST, which is 5%, on properties that are under construction. This exemption helps you save significant money because a property cost is expensive and involves large sums.
9) Saves Time and Effort:
Constructing your own house or even a property in an under-construction project is a considerable commitment of time and energy. Right from the structure to the interiors needs supervision and execution to happen perfectly. It is only possible when you give your precious time to it. A ready-to-move property saves you all the effort and time as it is all done by the builder.
Conclusion
Purchasing a home is usually a major choice that entails a significant investment. Due to the pandemic and the uncertainty of taking possession of unfinished projects, purchasers are choosing ready-to-move-in houses. While buying a ready-to-move-in property offers many advantages over a home that is still being built, there are a few aspects you need to watch out for. It would be best if you were confident that the property you buy has a clear legal title and is free of any litigation or concerns by taking the help of a lawyer.