Buying a home is no simple feat! What is even more critical is the fact that often, it involves one's dreams, aspirations and most of their life's savings. Hence, it is extremely important to consider a few parameters before buying your dream home.
Things To Consider Before Buying A House In India:
Making smart decisions:
While buying a home is not just an investment, it is important to think smartly. Thinking with your head, and not your heart will help you in buying a house that will stand the test of time and will be a part of your growing family.
We all would love a beautiful garden, but how feasible is it financially? A question that you need to ask yourself. Having a large home with lots of facilities might sound great, but maintaining it, upgrading it and ensuring that it remains in good condition will not only be an expensive but a painstaking task.
A family affair: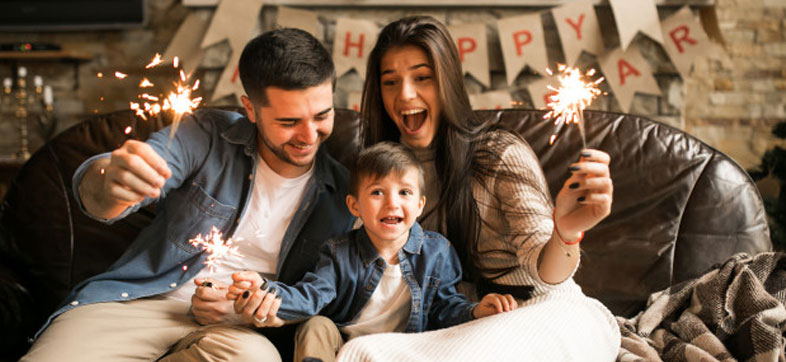 Buying a House is not just a mere investment. It is going to be the home to you and your partner, and to your family. Hence it is very important to make a decision keeping everyone in mind. The home should be in such a location that it's conveniently placed for everyday activities of your family.
Planning finances:
While there may be many options to procure loans and purchase larger homes, one must be wise to understand where to draw the line. With changing needs and unpredictable circumstances burdening oneself with too much financial loan can be risky. Hence, it is best advised to stick to a budget that is achievable without too much risk. It is advisable to have a handsome amount of cash at hand as debts and loans can be arduous, and more often than not you may have to make alterations, change decor, etc that might demand substantial inflow of finances. It is also great to know your debt to income ratio.
Location:
Location is one of the most important things to consider before buying a house. Having schools, hospitals, markets, etc nearby is an absolute must. It not only facilitates ease in functioning but enhances the property value.
Take help of professionals:
While we all have enough well-wishers to give us sound advice, it is extremely essential to work with professionals in the field. A legally sound property, a well-constructed home, and well-designed spaces are an absolute must. One must work with the most reliable real estate agent, lawyer, civil engineers and architect or builder to ensure that they are getting the best deal and well-built home.
Compare and analyze:
Enough emphasis cannot be laid on comparing properties and deals. The same property might be available at different prices with different agents, or different properties with similar features might be available in the market. The buyer has to make sure that he picks the best from what is available in his budget. Comparing different localities, what they have to offer, projects by different builders, etc have to be carefully scrutinized to ensure that you are getting the best, both in terms of facilities and location.
Apartment vs independent home:
There is a growing number of apartments, many builders also offer villas and plots. You will have to see what works best for you. While having an independent home can have its perks, living in an apartment or a villa community can be a wholesome experience too. Equipped with many facilities that can be a great benefit for you and your family, apartments and villas have more to offer than ever before. So, it is advised to make the most of what's available in the market to have a healthy home for you and your family.
Comparing builders and what they offer:
While there are one too many builders in the market, only a few have what it takes to make the cut. Compare and analyze the best offerings in the market. The best offers, down payment options, loan facilities, amenities, construction quality, design, and specifications – these are some of the pointers that will help you in picking a brand from whom you want to buy your home.
Post-purchase expenses:
While buying your home is not the only expenditure involved in this process, there might be a lot of work that has to be taken care of post-purchase. From decoration to alterations and repairs to upgradations- these can cost you a handful. However, one has to understand that there is no rush in completing your home in record time, but instead, you should start slow- pick wisely and spend smartly without making very hasty decisions.
Equipped with these crucial tips you are now ready to find your dream home. I hope you found this article of 'Things to Consider before Buying a House' helpful. If you're in the market for a new home in Kerala or Bangalore but have concerns that need to be addressed, talk to our real estate property advisors. Our team of expert professionals can help you figure out the best property for you and your family, help in acquiring customized home loans with highly subsidized interest rates and provide a seamless home home-buying experience.
 If you are looking to buy an apartment in Kerala, then do consider Confident Groups offerings in the state: